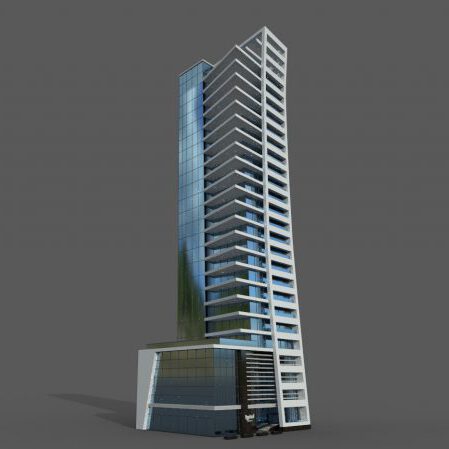 Made at internship as backdrop for an commercial animation.
Client provided reference for the building. It did not have to be high poly or very detailed in texture but had to look impressive and slightly (10-15years) futuristic.
Modeled in Maya. Textured and rendered in Substance Painter.
Final rendered video bellow done by separate studio.